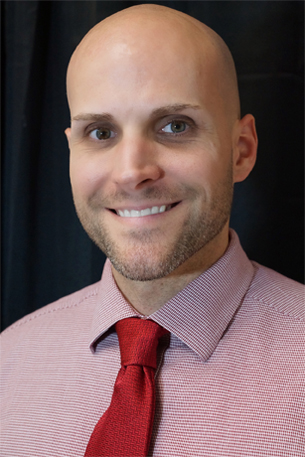 About Mark Brown, PA-C
Originally from Port Charlotte, FL, Mark Brown relocated to the Pensacola area in 2007. He completed both his medical degree and his physician assistant studies from Nova Southeastern University in Ft. Lauderdale, FL. Mark has a special interest in the diagnosis and treatment of skin cancer and management of diseases of the skin.
He has been with Medial Center Clinic since 2007 where he began his career in Urgent Care, and then transitioned over to the Dermatology and Laser Center in 2009. He and his wife and their 2 children live in Pensacola and they enjoy exercise and the outdoors on their weekend free time.
Mark has been a wonderful addition to Dr. Welch's staff. His experience, sunny disposition, and the time he takes to listen make him a patient favorite. Mark works in the Pensacola office Monday - Friday from 8:30 am - 4 pm. Mark is currently accepting both new and return patients. He also offers same-day appointments for more urgent dermatological needs.
"One of the many reasons I enjoy dermatology is the visual improvement that is seen when treating skin conditions… which is very rewarding for patients and providers alike."